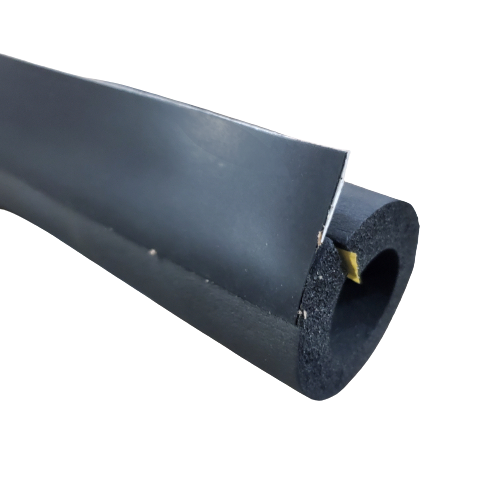 AEROCEL 7/8" X 3/8" X 6' BLACK INSULATION
Please Login to see pricing.
Key Features
UV Resistant
Low thermal conductivity
Easy to install
25/50 rated through 2" wall
Versatile for heating, AC, refrigeration and plumbing
Uses
Aerocel Stay-Seal with Protape (SSPT) Pipe lnsulation is used to retard heat gain and control condensation drip from cold-water plumbing, chilled water, and refrigeration lines. It also efficiently reduces heat flow for hot water plumbing, liquid heating and dual temperature piping. The recommended temperature usage range for Aerocel Pipe lnsulation is -70F to +257F CONTINUOUS.
Quantity Available
Midvale
73
Orem
11
Ogden
41
Logan
44