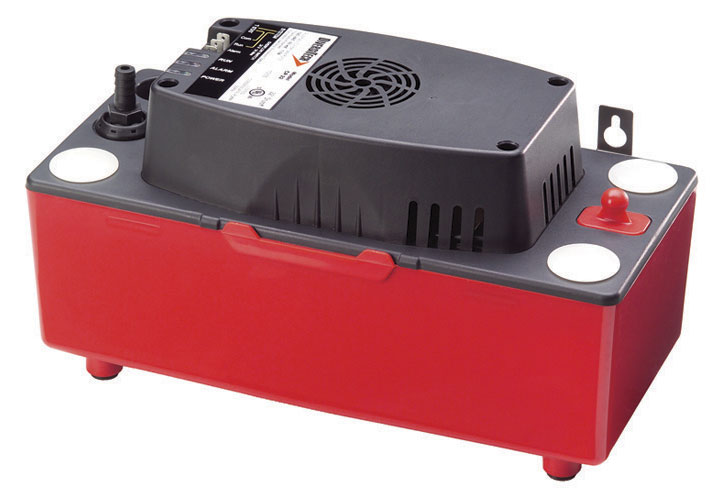 CONDENSATE PUMP 20' W/ TUBE 3/8" TUBE
Please Login to see pricing.
CP-22 Pumps

Suitable for use with condensate from air conditioning applications. 22ft of lift compared to the typical 20ft. Features include vibration dampening feet and motor mounts, metal hang tabs, four inlet holes, a clear indicator display, a float switch and check valve. Integrating the CP-22 into your system is easy. 1/4in. quick connect terminals provide easy connection to the built in overflow switch. Two Saftey Switch terminals are provided to provide system shut-down as needed. The new CP-22LP comes packed with all the same great features found in the CP-22, but now in a low profile package. This pump is only 4 3/8in. tall so itís a good fit for those instances where space is at a premium. The shorter reservoir holds 1/3 gallon. Suitable for use with condensate up to 160 degree F. UL Listed File Numbers E253155 and E258186.
Quantity Available
Midvale
20
Orem
33
Ogden
16
Logan
12