Premium Brands
We sell and support the top brands in the industry.
Payment Options
We accept major credit cards and offer in-house credit.
Local Shipping
We deliver to locations around the Salt Lake area or pickup at one of our four warehouses.
Locally Owned
Locally owned and operated for over 70 years.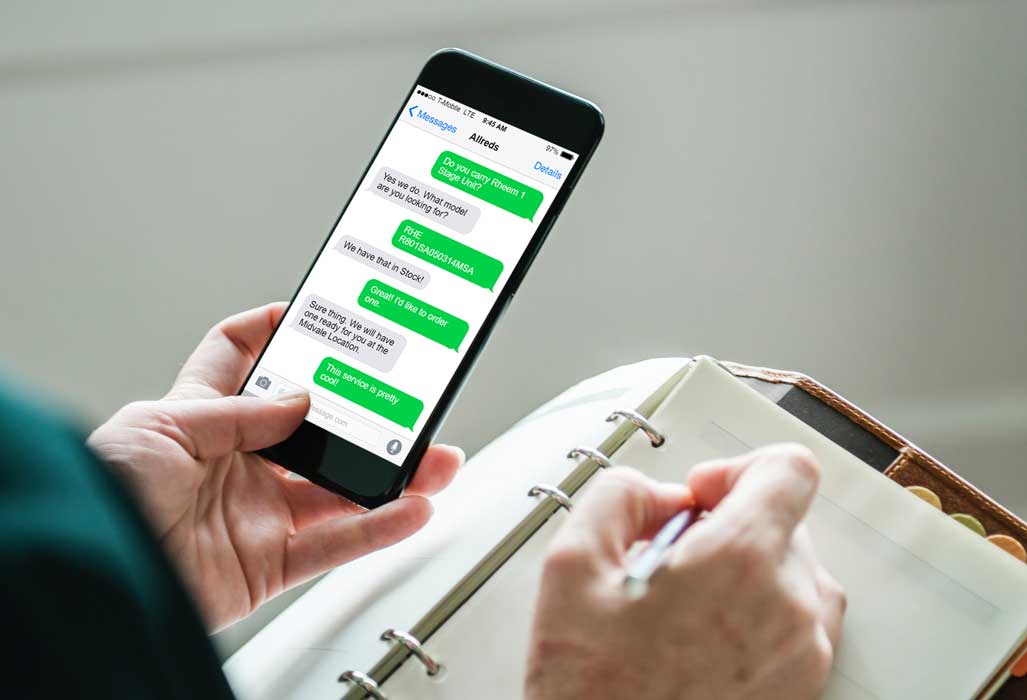 Try our Texting Service!
Save time and easily reach us by simply texting your request to your local branch. You can even send pictures!
Place Orders
Get a quote
Check pricing
Check Stock
Delivery Updates
Warranty Information
About Allreds
Your One-Stop Shop HVAC Wholesale Distributor
We are your locally owned and operated, heating & air conditioning wholesale supply store here in Utah! If you're looking for air filters for your furnace, a humidifier, air cleaner, A/C condenser or air conditioner parts, we've got you covered. If you need a new wall grille, ceiling register or floor diffuser for your house, we've got those too. If you're doing a basement remodel and need sheet metal, venting, galvanized pipe, ducting or other HVAC supplies, that's our specialty!
We've been in business since 1947 and have a team of dedicated, knowledgeable and friendly staff to answer your questions and get you what you need. Come drop by and let us help you on your next project!