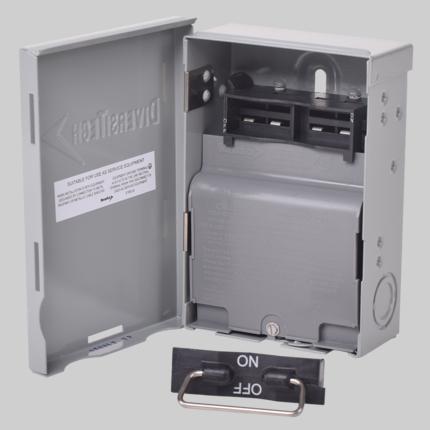 60A NON-FUSED PULL OUT DISCONNECT
Please Login to see pricing.
Fused model designed with fuses in pull-out handle for easy replacement. The line, load, and ground terminals are aligned for ease of wiring. This product has a reversible door which opens to either the left or right. The side open door opens more than 180 degrees for maximum access and has a full dead front.
Quantity Available
Midvale
29
Orem
22
Ogden
22
Logan
3